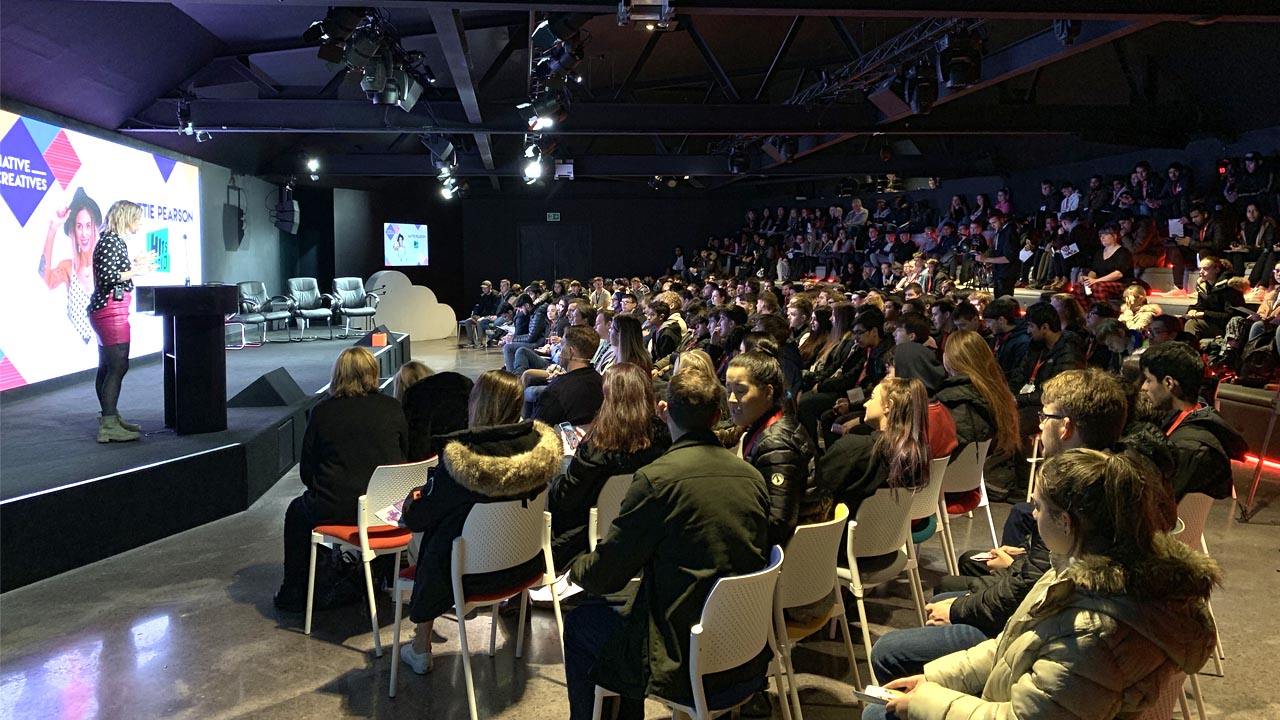 OK, ignore the fact it was freezing….but it was a ridiculously cold day. And the building we were in was near on impossible to heat!! Thankfully the volume of bodies in there got the temperature up.
Native Creatives started in 2018, the brain child of Cindy at the MPA and Jackie Holt from BJL. Not a 'careers fair', more a 'top tips' for those wanting to get a leg up into this industry. I was asked to come along as part of the TV & Animation section, and to offer any tips on how I'd got to where I am now. My general answer to that was a combination of determination, but also occasionally, in the early days, falling back on the day job. Bar work!!
For me, the sign this was a success is that some of that audience, and it only needs to be a few, did come away from that day with a plan, something I would have bent over backwards for when starting out. I heard it myself in feedback when chatting with students. Those who braved putting their hand up and asked the questions seemed to have come knowing what they needed, and I hope most got the answers they were looking for.
A free event, provided to help those who want to thrive starting out within the creative sector. Great stuff.