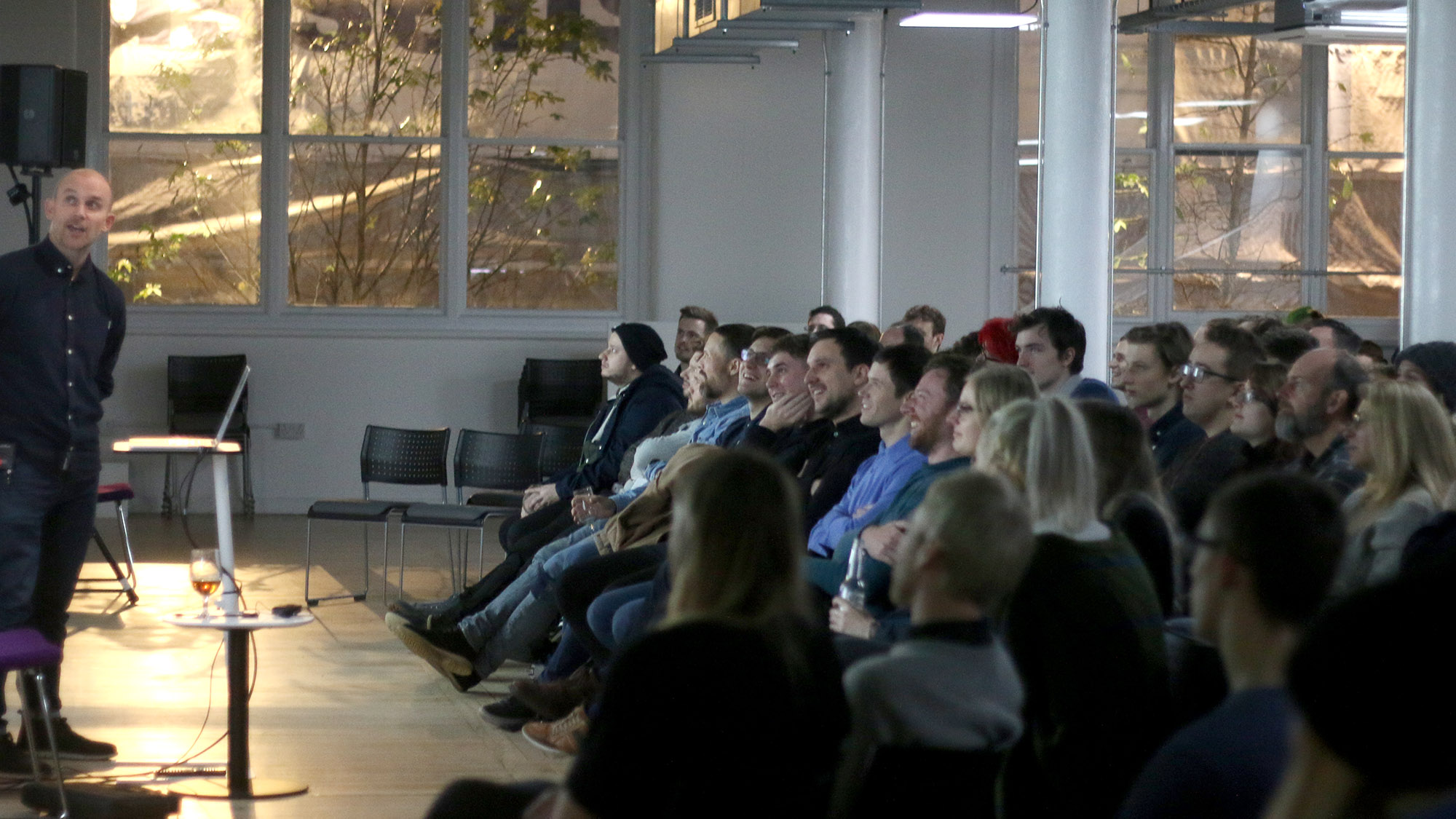 If you've not been to Motion North, you've not lived! Seriously, if you love dark rooms and people talking After Effects and Maya then this is the place for you!! Maybe I'm overplaying it, but if you're someone who works in, or enjoys the world of Motion Design, Animation, Visual Effects, Film I'd strongly suggest you give it a go.
I first came along to Motion North in 2011. I'd not long been back in Manchester when I came across a group of similar minded motion people. Being a one man band back then it was a great opportunity to break out and hear what else is going on in my world of work. We met for a pint in Common (a Northern Quarter bar in Manchester) and talked After Effects, 3D, and annoying clients (thankfully we don't have those anymore!!). Little did I know that a year later Jim and Ben would stand down as organisers (Jim moved to London, I've still not found out what your excuse is Ben!) and the event would land in my lap. 6 years on we're a month from our 30th "Showcase", started as a way to view and celebrate local work. For the following event I speculatively asked my friend David Sheldon-Hicks from Territory Studio if he'd come up and tell us about some work, and it's snowballed ever since.
I'll be honest there have been moments when I wonder why I continue to take on the added work. We recently had an event where we had speakers flying in from Finland, others coming up from London, a bar to set up, sound and technical to sort out alongside the fact I also have a company to run and client deadlines looming. But then we have a Motion North night and the familiar faces appear. I'll regret naming names as I'll miss someone, but some have been with us since the beginning and constantly supported the event. Ben from Flipbook (who without doubt sends in 3 or 4 pieces of work for every showcase), the Uniform crowd who all come over together from Liverpool, the various ex Neighbourhoodies, Jon and his Kilogramme troupe, Chris, Jack, Ben from Mainframe. ABK and his crazy music videos, ex members of staff like Andy Horan and freelancers we've worked with over the years. All of these we bump into at Motion North and it's then I feel it's become a proper community. A chance to draw breath, lift your head up from your mac and see what else is going on. I've met amazing people at Motion North, and even now work with some of them.
If you want to join us, of course you're welcome. Tickets here: Eventbrite
With next years first couple of talks already booked we're already well into 2019. I'll keep you posted beyond then!