Keeping sane in the remote working world. Our tips from nearly a year without the office.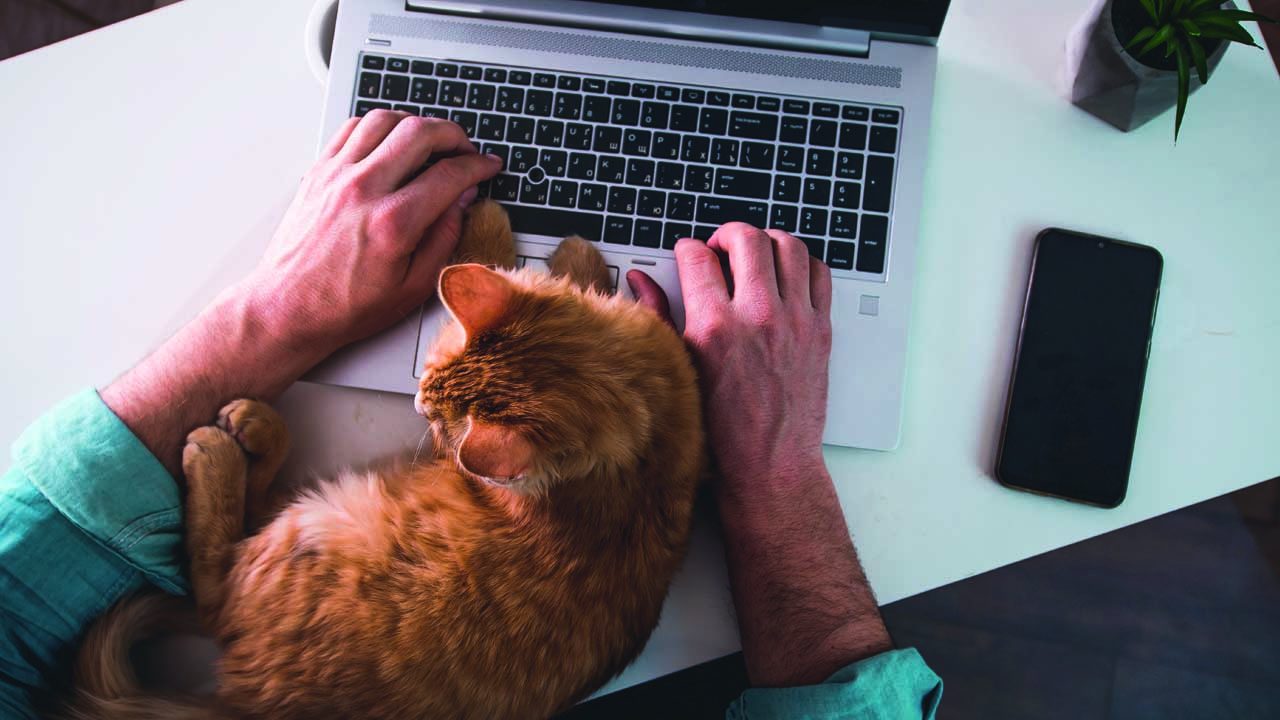 There's no need to sugar coat it, 2020 was a tough year. With little available to do in the outside world, many of us are now spending the majority of our time at home. We work all day from home, and when we finish after a long day's graft we close up and go…home.
It's not just being confined to the usual four walls day in and day out that's been challenging, we've all had to learn to adapt to the lack of time outside, less socialising, reduced movement, teaching the little ones, entertaining the little ones, children, housemates and parents wondering into meetings, the list goes on.
At Mighty Giant, we've trialled and tested various methods in the hopes of keeping some sort of sanity.
Quizzes!
Now I know this is no revelation, and of course this has died out as the months have rolled on, but the weekly quiz definitely did bring some light entertainment to those first few months, especially with team specific rounds, a lot of face swapping and fancy dress challenges.
Brew breaks
Working from home does have it's benefits, the shorter commute is delightful and working in top-half business attire bottom-half pyjama bottoms is also quite pleasant, however now we're no longer in the office, it does seem that our days are rarely broken up by light hearted conversation. So, we try to schedule in brew breaks meaning we can catch up on projects "face to face", as well as have a general chat to break up the days and ensure everyone is doing ok.
Flexi-time
Brought in very early on last year, this has really helped to boost morale and keep us all going, being able to start early and finish early during the hottest days was a blessing, and now that the nights have drawn in, being able to make the most of the mornings/daylight before getting started with work really puts us into the best mindset for the day.
Cocktail Hour
Now we know we're not the only team who had a virtual staff do, but the cocktail box involved certainly added an extra layer of entertainment. Everyone making their own cocktails, reviewing them and admittedly getting quite Merry did help the whole thing feel more festive, even if we were just sitting in our respective kitchens wearing Christmas Party gear.
Statuses on Slack
Not every team out there is using slack, but we've found it to be absolutely essential in the running of the company since the pandemic began. Not only can we communicate quickly, but we've added some of our own statuses so we can see if people are free, on a call, in a meeting, and we've even added a "Taking some time" status. As with all creative agencies the busy periods ebb and flow, when we have some down time, rather than sitting in front of the screen waiting for something to happen, we have the option to take some time – this can be to get some fresh air, put the washing out, meditate, teach a lesson, whatever's helpful to get through the day.
All in all, lockdown life is difficult, however these small measures have helped to keep us going during the most difficult times. We've learnt a new way of working, and some of these elements will definitely continue when (hopefully) normal life kick starts once again.