Another chapter in the Tracy Beaker drama required us to design and animate this intro.
_Illustration and Animation
We worked with the BBC late in 2020 on another Tracy Beaker drama, and last year we were asked to help them set the scene for a new chapter: The Beaker Girls.
This new series was moving the focus from Tracy Beaker to her daughter. It also saw the main characters relocated from the urban environment of the previous series to a rural seaside town. Creatively it was felt the seaside artwork of the 1920's would be a good direction to take.
We began by pulling together a mood board of these posters and other seaside imagery and signage, to begin building the logo. There was a balance to strike between staying true to this aesthetic and making them appealing to the target age group. The audience demographic was quite wide, so we had to consider that some of the target audience may not have understood the retro vibe.
Logo Design
The initial logo designs, while close to the posters, was felt to be a little cold. Also it was beginning to feel like a Railway sign, rather than seaside signage. For this reason, we turned to a more decorative style, inspired by traditional sign-writing and fairgrounds.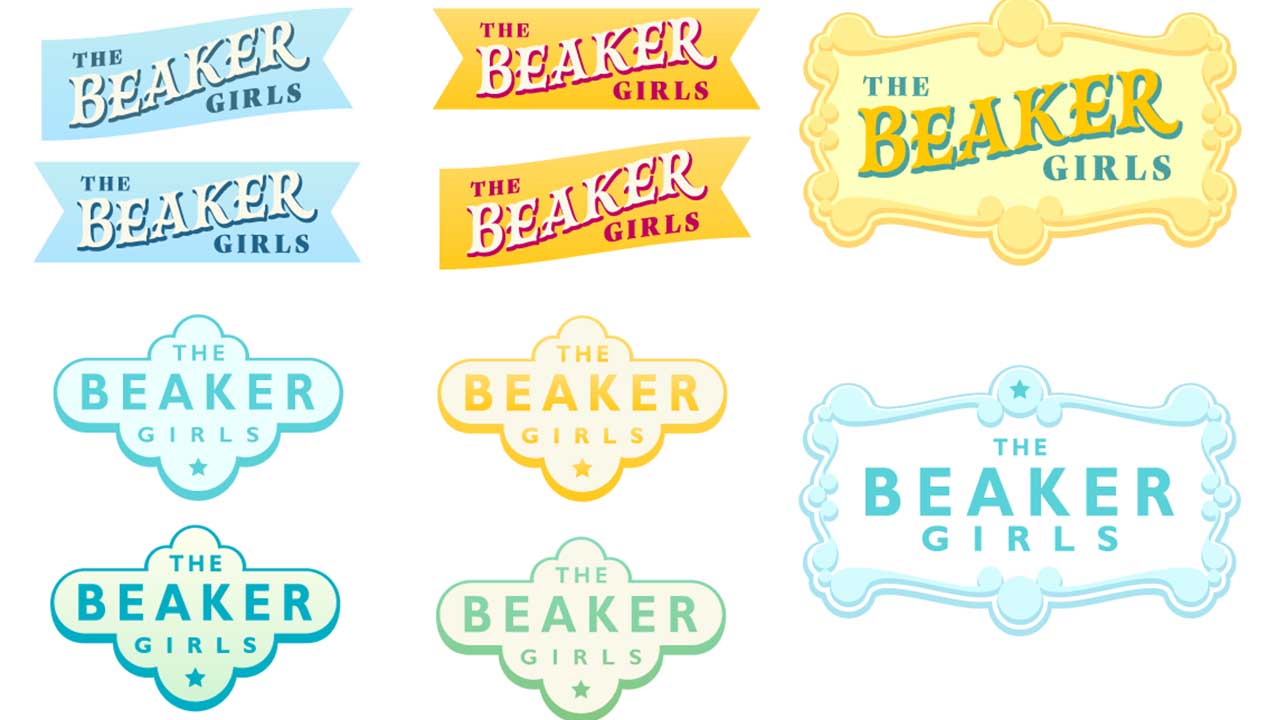 The Titles
Within the title sequence we wanted to show the new world that had been created for The Beaker Girls, and demonstrate the main character's freedom and their growing independence.Without being too literal to the storylines, we decided on a journey from the countryside. We would head down through the town and onto the beach where we would resolve the main characters together. Postcards were chosen as a device to transition between the scenes, and they also helped to tie in with the character's friends who would visit from the city. Animation on the actual cards was used to add life and interest to the sequence, but we kept this to a minimum, wary that too much action would break the postcard device.